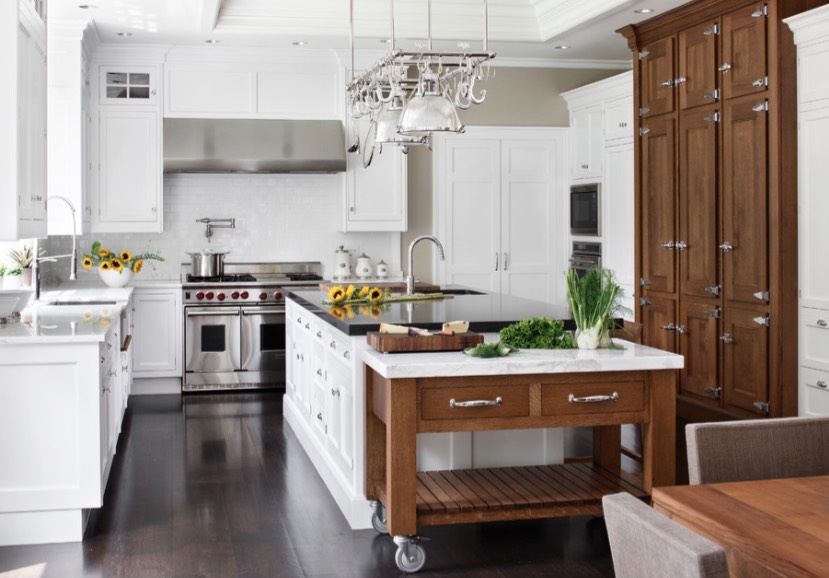 If you're thinking granite countertops, wood floors or a new outdoor deck top the list, you might be surprised to read that none of those three are mentioned. In fact, most of the top six home improvements driving profitable sales today are unexpected. And some don't cost a ton of money to add.
1. A wine refrigerator
Sellers who had a wine fridge in their home listing sold their home for 22 percent more than similar listings. The trend was especially big on the west coast, with Los Angeles at the top of the list.
The numbers: You can add a wine refrigerator to your home for as little as $150. Many styles can be freestanding and just need to be plugged in. For a seamless look, replace a kitchen cabinet with a wine fridge. Considering that you may get tens of thousands of dollars back on a small investment, this upgrade is one you shouldn't skip.
2. A steam shower
Having a glass-enclosed steam shower is like adding a wellness spa to your home. And buyers are on the hunt for one, especially in colder places like Chicago. Of all six upgrades on this list, steam showers are the item that offers the biggest sales price increase. Homes advertising steam showers sold for 29 percent more than listings that didn't mention one.
The numbers: The cost to install typically includes upgrading to a glass shower enclosure, updating the tile, adding a steam generating system or an exhaust fan and plumbing. According to Zillow, the cost can range from $2,500 to $10,000, depending on whether you're starting from scratch or updating an existing shower.
3. A pizza oven
Notice a trend here? Looks like buyers who are willing to spend more on a home are big on food and wellness. Pizza ovens are usually an outdoor feature and are much easier and less expensive to install outside, although you can add a pizza oven indoors, too.
The numbers: Home sellers who had a pizza oven received 26 percent more for their house than those who skipped the simple upgrade. You don't need a lot of space to add a pizza oven in your backyard or terrace, which makes it a great way to add value before selling your home. A pre-made pizza oven can be picked up at a home improvement store for as little as $350.
4. Professional kitchen appliances
The search term of "professional appliances" rates high with buyers. A pro kitchen is more than just stainless steel appliances; appliances are often commercial grade, designed for those who are passionate about cooking.
The numbers: Homes with professional appliances earned a 29 percent higher sale price over similar listings that didn't mention them. Some brands, like "Sub-Zero fridge," earned sellers an impressive 38 percent increase. Professional appliances start at about $1,200 for dishwashers and $5,000+ for top-of-the-line gas ranges and refrigerators.
5. Heated floors
Under-floor heating is a luxurious amenity to have. Imagine waking up on a chilly morning and stepping barefoot onto warm floors. Well, home buyers are looking for this upgrade in their next home, with buyers paying 24 percent more over the home's expected value for it.
The numbers: Installing heated floors requires construction. The system must go underneath the flooring, requiring owners to rip out the existing floor and replace it. According to Zillow, homeowners should expect "to pay between $5 and $10 per square foot" – not including the flooring – to install a system.
6. Solar panels
This eco-friendly upgrade is profitable, especially in the lowest-priced, entry-level home tier. Home listings advertising "solar panels" profited an average of 21 percent above the expected home's value. When looking specifically at the lowest priced, entry-level homes, sellers pocketed a whopping 40 percent more if solar panels were included.
The numbers: Solar panels are priced according to the "per watt of energy" they generate. Zillow reports that "the average US home with solar power has a 6 kW system, paying between $2.71 and $3.57 per watt." That adds up to somewhere between $10,000 and $15,000 for a solar panel system, after federal tax credits.
Questions? Contact Golden Bear Mortgage Corporation Today!