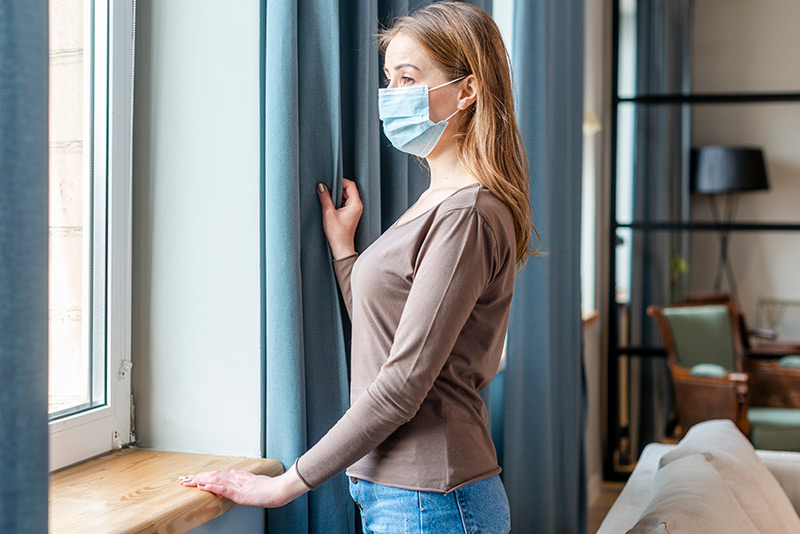 Some Americans may be under the impression that high unemployment rates and recession are prompting a gloomy housing picture. They're wrong. Realtor.com® highlights a few common COVID-19-related myths that may need some debunking.
It's a bad time to sell a home.
After all, homeowners may be skittish with unemployment so high and a pandemic raging on. How could it possibly be a good time to sell?
The reality is, buyers are frantically wanting a place to call home, but many homeowners are choosing not to sell. New-home listings plunged 14% in early July compared to a year ago. The total inventory is 32% lower year over year, according to realtor.com®'s Weekly Housing Trends report for July 11.
"Given the pandemic and uncertainty it's caused, the general sentiment [among some owners] is that now is not a good time to sell your home," says Danielle Hale, realtor.com®'s chief economist. "Yet so far, the data suggests the opposite—that buyers outnumber sellers in the housing market, which means it's better to be a seller than a buyer."
Home buyers eager to purchase are sparking bidding wars as they compete for limited inventory. "Multiple offers could be fairly common over the next few months," says Lawrence Yun, NAR's chief economist.
Home prices are dropping.
Home prices are actually rising. During the first quarter of 2020, the national median price for single-family homes increased by 7.7% to $274,600. "We're seeing home prices grow faster than pre-COVID-19," Hale says. "In fact, they are on pace with the home price growth we saw this time last year."
Record low mortgage rates boost buying power, Yun adds. "And when combined with a lack of supply will result in higher and higher home prices," he says.
Everyone is rushing to the suburbs.
Urban centers certainly pose more challenges for social distancing during a pandemic than less densely populated areas. Overall, listings in the suburbs are showing higher interest nationwide. In May, the number of views on properties in suburban ZIP codes rose 13%—nearly double the views that listings in urban areas received, according to realtor.com® research.
"We have seen homebuying demand recover faster in the suburbs and rural areas than urban areas," Hale says. "There's also evidence of home shoppers in cities that were hit early and hard by COVID-19, such as New York and Philadelphia, are seeking homes in nearby smaller communities at a higher pace, like the Poconos."
That said, not everyone is leaving the city. This may be partially centered to the wealthy, who can afford to do so. Also, it's not easy for everyone to pick up and move.
Questions? Contact Golden Bear Mortgage Corporation Today!